Parent Volunteer Opportunities
As educators, we support teaching and learning as a team effort in preparing our children for the future. Parent involvement is a critical component of student academic achievement and school improvement. Our goal is to establish a partnership between the home and school to support learning for all students in the public school community. Decades of research from the National Parent Teacher Association show when parents are involved students have:
Higher Grades, Test Scores, And Graduation Rates
Better School Attendance
Increased Motivation, Better Self-Esteem
Lower Rates Of Suspension
Decreased Use Of Drugs And Alcohol
Fewer Instances Of Violent Behavior
Our school cannot stay as great as it is without the continued support of involved parents and community members.
Learn how to become a volunteer here.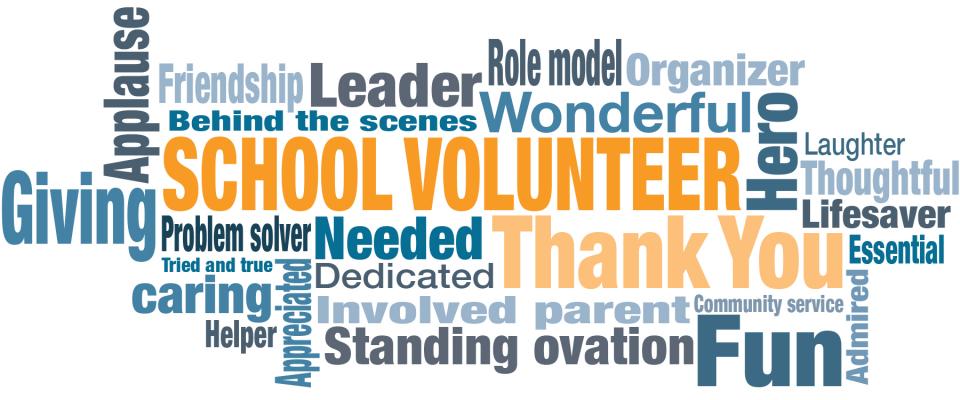 Opens in new window
PDF Download
Word Download
Excel Download
PowerPoint Download
Document Download