Silver Level PBIS Award
The Grizzly Way!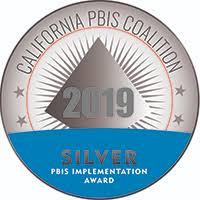 We are excited to announce that we have been awarded the Silver Level PBIS award by the California PBIS Coalition (CPC). The CPC is a network of State Education Leaders, County Offices, School Districts, and Schools. California PBIS Coalition honors Platinum, Gold and Silver level PBIS schools for dedication toward improving culture and climate on school campuses.
The Grizzly Way! It's another great day to be a Grizzly!