American and California flags donated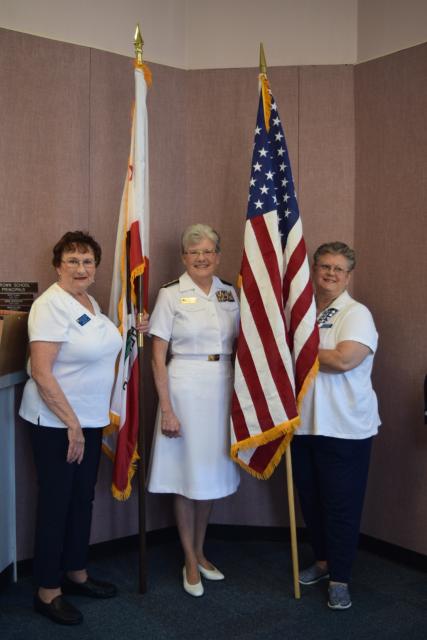 A big thank you to the American Legion Auxillary, Unit 169, Rear Admiral Bonnie Butler, Rita Flynn, President Jean McGinnis, and Julie Slater for donating the American flag and the California flag.
They will be displayed proudly on the stage in the den for all to admire. Thank you for your generosity.